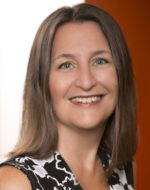 The daughter of a custom home builder, and a property owner & investor myself, I simply love real estate!  Researching and viewing properties to help prospective buyers recognize the possibilities and see their dreams come true is my passion.  Partnering with sellers by bringing the expertise needed to make the process as smooth as possible is my goal.  Whatever your real estate needs, I'm here to help!
Helping buyers find that perfect home or investment
Helping sellers market and sell successfully
Helping investors manage their properties
Contact me for a free consultation – I'd love to help you to buy, sell or lease your next property!
Lotus Advisors, when only an expert will do
Reviews
"Working with Nancy was absolutely wonderful. We started working with her to look at income properties to purchase and then rent. We are pretty new to owning rentals and Nancy has guided us through what to do, what questions to ask, how to find the best tenants, and has really been a fantastic resource for all of our questions. She took us to see numerous rentals in all areas of Columbus. After viewing some rental properties, we decided to look at a few homes for ourselves too. She showed us all different kinds of properties, and we ended up purchasing our forever home instead of a rental!  We were quite nervous throughout the whole process, constantly going back and forth with what to do, and I think had more questions than anyone! She was so patient with us and really helped us to make the best decision. Buying a home is a huge investment and Nancy guided us and helped us to feel comfortable through every step. I feel Nancy has become a close friend through this process and we will absolutely use her again to purchase our next rental! I cannot recommend her enough!!" – Jen C.