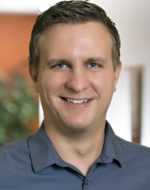 Mike Pakizer specializes in real estate sales and property management in Central Ohio.
Lotus Advisors, when only an expert will do
Reviews
We've worked with Mike quite a few times looking at income properties and he could not be more helpful! He was patient with us, taking us to numerous properties and helping us make the best decision for our investment. He has great ideas about investment properties, what to look for, best ways to improve the properties, and best uses of our time and money! He helped us look past superficial flaws and see the "bones" and potential of the property. He has answered all of our questions and helped us look at many different angles to make the best decision! He helped us purchase an investment property that was a big decision and it has turned out to be a great purchase! He has been a great friend as well and is always there when we have more questions! We would absolutely recommend Mike!! – Chris and Jen C.
Agents' Listings