Oct 26, 2020
The state of Ohio is allocating $50 million from the Coronavirus Relief Fund from the CARES Act for home relief grants. The program, which was announced by Gov. Mike DeWine on Oct. 23, is designed to help Ohioans that have experienced economic hardship as a result of the COVID-19 pandemic.
The money will assist those who are behind on rent, mortgage and water and/or sewer utilities. Assistance can be applied to bill back to April 1, 2020. Monthly assistance will be available until the program ends on Dec. 30, 2020.
Each of Ohio's 47 Community Action Agencies will receive a portion of the funding based on their Community Services Block Grant (CSBG) CARES Act allocation. Ohioans can apply for assistance starting Nov. 2.
CLICK HERE to find your local Community Action Agency. If the application is approved the Agencies will make direct payments on behalf of the applicant to the landlord, bank, or water and/or sewer company.
"Gov. DeWine announces $50 million home relief grant initiative"
– ohiorealtors.org/the buzz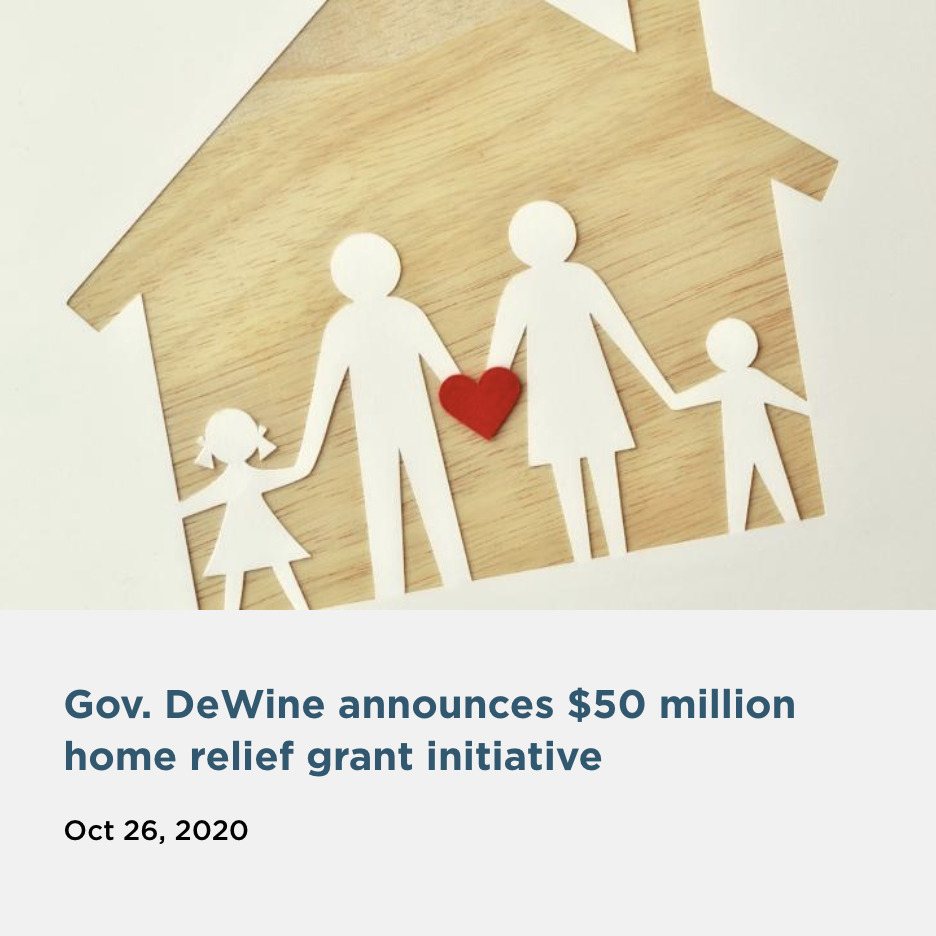 "We're appreciative of Gov. DeWine for providing necessary funding to help our fellow Ohioans that have been negatively impacted by the coronavirus," said Beth Wanless, Ohio REALTORS director of government affairs. "Rent and mortgage relief is critically necessary to keep people safely housed during the pandemic and, as the state recovers, we are grateful for the $50 million in funding for these needs.
"Equally important, this grant program will help housing providers meet their ongoing financial obligation," Wanless added. "When tenants cannot pay their rent, the effect is widespread and deep." Ohio households with an annual income at or below 200 percent of the federal poverty guidelines will be eligible for assistance. For a family of four, that is an annual income up to $52,400. CLICK HERE for more details.
This content is copyright 2020 Ohio REALTORS. Read article here.